Covenant Presbyterian Church
200 N. Market Street, Ligonier, PA 15658
Thank You for visiting our website.
​
Greetings in the name of our Lord Jesus Christ. Over the past several months, God has carried us through many challenges and we are grateful for His faithfulness and goodness. The time has now come to celebrate that gratitude through Public worship once again at Covenant Presbyterian Church. With Westmoreland County moving into the Green phase, we will resume Public Worship beginning Sunday, June 14th at 10:00 a.m.
​
With this announcement the Session of CPC wishes to keep the following best practices in mind:
​
We continue to acknowledge that Christians share different opinions about the timing and manner in which churches should re-open. We respect the spectrum of opinions in these matters and maintain that unity amidst differences of opinion is crucial. We are all sinners saved by the grace of Jesus.

"Green" does not mean Go Go Go. It is a gradual step towards society engaging one another in person. We will enjoy the freedoms "Green" affords with respect and responsibility for our fellow brothers and sisters.

The process of re-opening is not a One-Way street. There is a distinct possibility that the number of Covid-19 cases could spike in the "Green" phase and we will need to enter into the "Yellow" phase once again.

We will mark certain pews as OPEN and CLOSED to ensure physical distancing per CDC guidelines. Please maintain a 6-10 foot buffer between your family and the family seated in your same pew.

We ask that masks be worn while entering and exiting the Sanctuary, BUT feel free to remove your mask once seated for worship.
Our summer Church Office hours will be 9:00 a.m.- 1:00 p.m., Monday - Friday. Please feel free to stop in and visit with staff and other friends at church.
We are grateful for the opportunity to worship together once again in the church building and will continue to broadcast our services online for those who need to remain at home.
As always, it is an honor to serve in your midst in these historic times.
Until we meet again may the love of Christ dwell in you richly,
Rev. Christopher W. Mathewson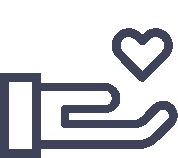 Church Office Hours are Monday - Friday 9:00 a.m. - 1:00 p.m. Please call and leave a message at (724)238-3657 if you need any assistance and someone will get back to you as soon as they are able.