covenant presbyterian church
200 n. market street, Ligonier, PA 15658
WHAT DOES IS MEAN TO BE IN THE YELLOW PHASE OF COVID-19 FOR COVENANT
Join us for a small group worship time on Tuesday, June 2 @2 or Thursday, June 4 @ 6. There will be music, a small Bible devotion and some conversation. Space is limited to 20 people. Call to reserve your space today! 724-238-3657
Thank You for visiting our website.
As we live in these historic times, Covenant Presbyterian Church is holding Sunday Services online along with daily bible studies and worship segments.
While we are unable to gather together in person, we are committed to creating an online community where we can connect whenever possible.
Please visit us on Facebook (Covenant Presbyterian Church of Ligonier) and on You Tube (Covenant Presbyterian Ligonier).
It is our prayer that these will be a source of encouragement and hope for you and that God use them to draw you closer to Himself. Until we can meet again face to face, may the love of Christ dwell in you richly!
​
Rev. Christopher W. Mathewson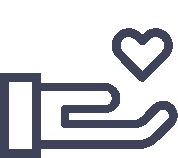 Church Office Hours are Monday - Friday 9:00 a.m. - 1:00 p.m. Please call and leave a message at (724)238-3657 if you need any assistance and someone will get back to you as soon as they are able.